You Are Here:
Home / jcpenney Santa Tags – Making Gift Giving Unique
jcpenney Santa Tags – Making Gift Giving Unique

Print This
jcpenney has developed something unique this year!  They are the only store offering this that I have seen, and it is sooo much fun!
Introducing:  jcpenny Secret Santa Tags!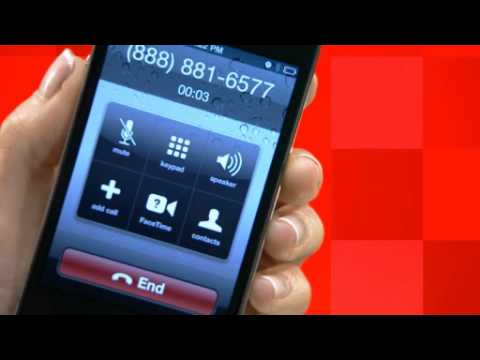 These tags allow you to record a personalized gift message for your gift recipient using QR technology found on Smart Phones. (QR codes are like in the sample picture above – that black and white box on the sample tag – you have probably seen them on many products lately!)   It is best if both the gift giver and the receiver have smart phones.  However, it is possible to record a message for the recipient without a Smart Phone.  The receiver will need a Smart Phone in order to listen to the message.
The process is very simple.
Step 1:  Use the QR reader on your Smart Phone to scan the QR Code.  (If you don't have a reader, there are several free ones available – check out your favorite app. marketplace to find one)
Step 2:  You will be prompted to enter your mobile number.
Step 3:  You will receive an automated phone call from jcpenney and it will walk you through the process of how to record your message – it is similar to leaving a voice mail for someone – super easy.  I waited about 2 minutes to receive my call after I entered my mobile number.
Step 4:  Attach the tag to the gift.
The entire process took me a total of 5 minutes at the most.
When the recipient receives the gift, they scan the code with their Smart Phone, and will be able to listen to your pre-recorded message.
I think this is an especially fun option for those who are mailing gifts, and aren't able to celebrate the holidays with their loved ones in person.  How special it will be for them to hear your voice as you wish them well and maybe explain why you choose the gift you did.
You can get a Santa Tag for each gift you buy at jcpenney this holiday season (while supplies last).  The tags are located at jcp services – where you will also find the gift boxes.  They are not shipping the tags with online orders, but you can take your online receipt to your local store and visit the jcp services counter to pick up your Santa Tags – valid for any purchase after 11/15/11.
Still have questions?  Visit www.jcpsanta.com/FAQ
I personally had the opportunity to play "Secret Santa" for another blogger this holiday season!  Mom Central organized a "Secret Santa Swap" among several bloggers.  It has been so much fun!  I shopped at jcpenney for a gift for my recipient, and then of course made a Santa Tag for her!   I can't wait to find out who my "Secret Santa" is and what she choose for me!   Stay tuned, and I will keep you posted on what I received and what I sent my recipient!  (I can't post it here yet, just in case she is reading!)
So tell me…  Had you seen these tags?  What do you think of them?
I wrote this review while participating in a campaign by Mom Central Consulting on behalf of jcpenney and received a jcpenney Secret Santa Gift and a promotional item to thank me for participating.  All opinions expressed are my own.